SUPERPOWER
ACTIVATION KIT!
We put together this toolkit of everyday superpowers so every active citizen of the world who wants to participate with more purpose in the construction of the systems around them can.
The 12 powers are based on a wealth of scientific data in our Disruptive Design Method and provides practical advice on how to activate them.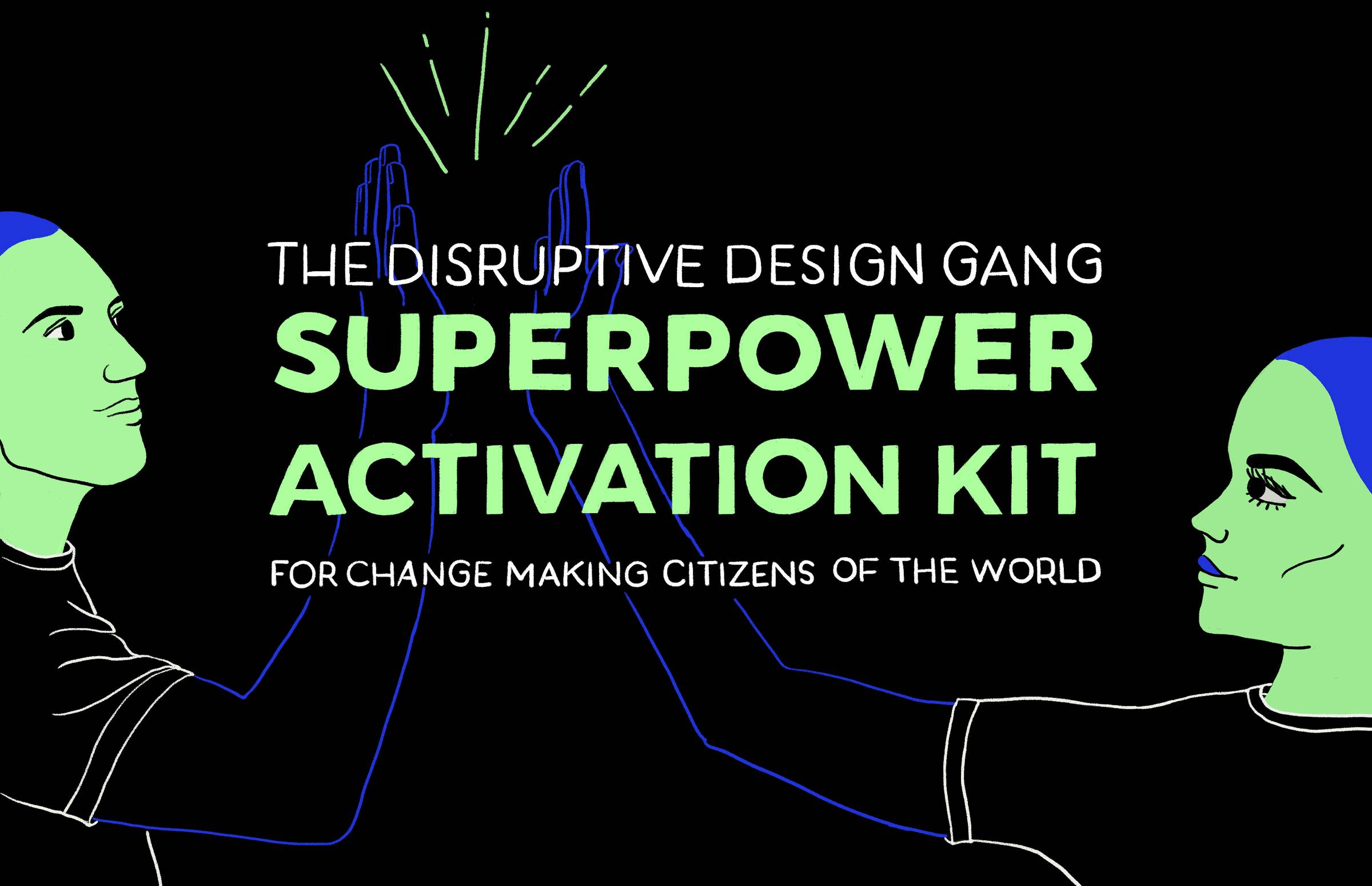 ​
Brought to you with the collective minds of UnSchool founder Dr. Leyla Acaroglu and designer Emma Segal. Sustainability provocateur, 2016 UNEP Champion of the Earth, and cultural protagonist, Dr. Leyla Acaroglu challenges people to think differently about how the world works. Illustrator, designer & creative change-maker, Emma Segal uses visual language to show people how they can make change in the systems around us. Both Leyla and Emma are award-winning designers and educators passionately committed to making things that make the world a better place while helping others to do the same.
​GET ALL 12 OF THE SUPERPOWERS & HOW TO ACTIVATE THEM!